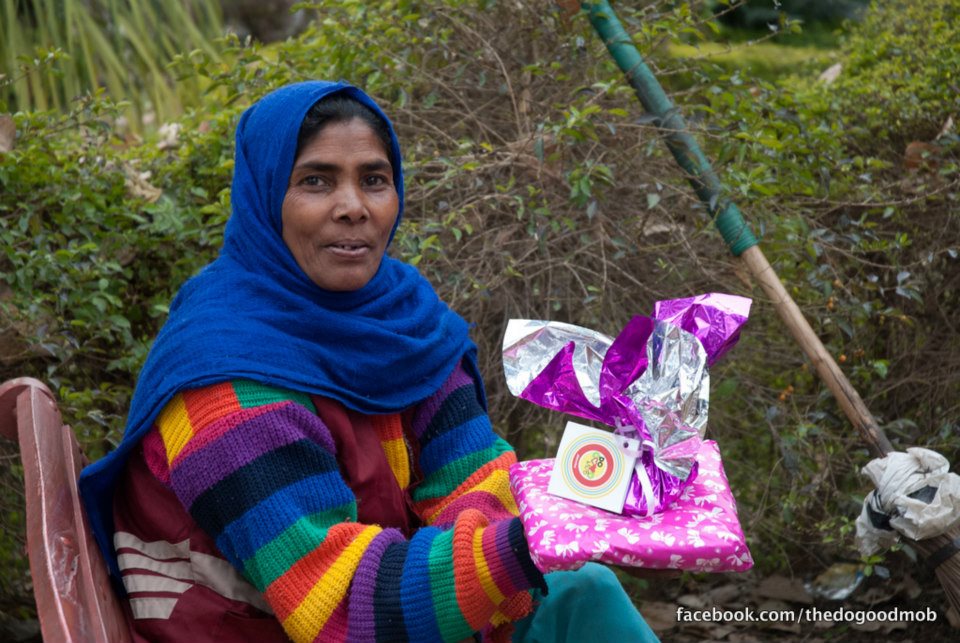 Do Good Mob, the name itself speaks volume about the team of people who are bound and determined to spread some positivity in the society. The Do GOOD Mob has already taken its first step by celebrating this Valentine Day -a day of emotions and expressions with the hardworking people of Islamabad who keep our city neat and clean. Yes! We are talking about street sweepers and trash collectors who worked a great deal to make our residences a better place to live in.
Today early in the morning, the team of Do Good Mob ventured out to distribute dry-fruits, sweets, candies, balloons, and clothes among the sanitation workforce team of capital city Islamabad. These small gifts wrapped in flamboyant wrappers were a gesture of gratitude and acknowledgment to boost up morale of these local people. Many Students, young professionals and even some senior photographers like Mr. Usman Ghani took out some time from their busy schedule to join the mob.
[nggallery id=4]
Initially, this idea was floated one year back by the CEO of Launchpad Interactive and was executed today by all the volunteers who were invited and kept updated through the platform of Facebook.
But this is just the beginning! The Do Good Mob team is planning out to take a step ahead to bring some positive impact in the society.
Guest Post By : Javaria Ahmed