Top 10 Exotic Beach Destinations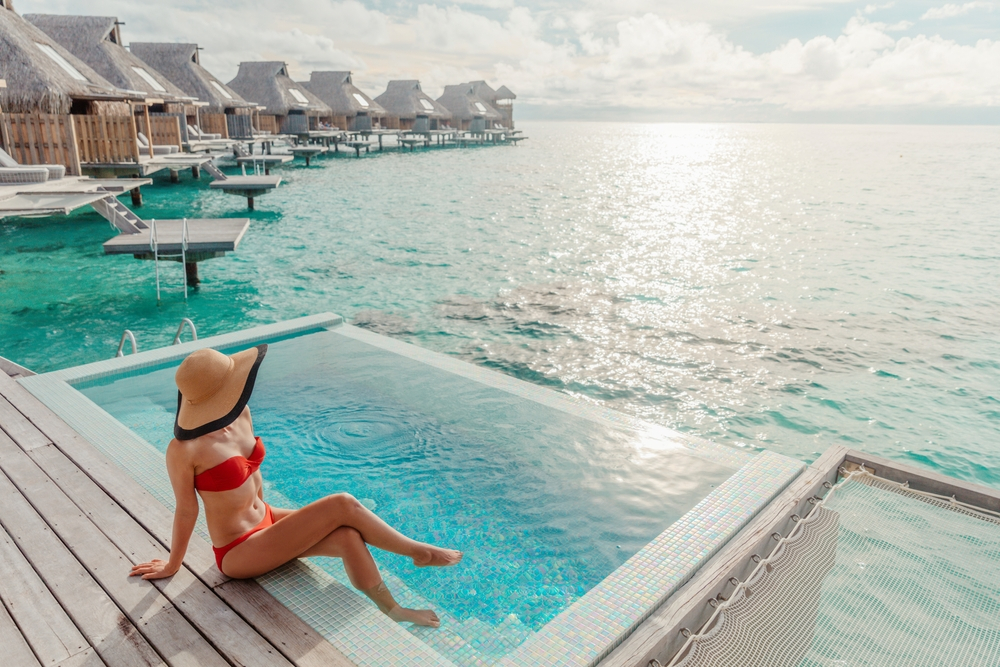 Top 10 Exotic Beach Destinations
When it comes to planning a dream vacation, nothing quite beats the allure of exotic beach destinations. The sun-kissed shores, turquoise waters, and the promise of relaxation make these places a perfect escape from the daily grind. In this article, we'll take you on a virtual journey to the top 10 exotic beach destinations around the world. So, grab your sunscreen, and let's explore!
1. Bora Bora, French Polynesia
Nestled in the heart of the South Pacific, Bora Bora is a paradise on Earth and one of the best beach destinations in the world. With its overwater bungalows and stunning coral reefs, this destination offers a true tropical haven. Whether you're lounging on the soft white sands or snorkeling in crystal-clear lagoons, Bora Bora is a dream come true for beach enthusiasts.
2. Maldives
The Maldives, with its picture-perfect private islands and vibrant marine life, is a favorite among honeymooners and luxury travelers. Imagine waking up to the gentle sound of waves in your overwater villa, surrounded by breathtaking underwater beauty. It's a true escape from the ordinary.
3. Seychelles
Seychelles, an archipelago of 115 islands in the Indian Ocean, boasts some of the most untouched and pristine beaches. Anse Source d'Argent on La Digue Island is renowned for its giant granite boulders and crystal-clear waters, making it a must-visit for nature lovers.
4. Maui, Hawaii
For those seeking a perfect blend of relaxation and adventure, Maui offers it all. From the stunning black sand beaches of Waianapanapa State Park to the surfing haven of Ho'okipa Beach, Maui's diverse beaches cater to every traveler's preference.
5. Fiji
Fiji's warm hospitality and postcard-worthy beaches make it a top choice of world-famous beach destinations for beach enthusiasts. The Coral Coast is famous for its palm-fringed shores and world-class diving spots. Whether you're soaking in a mud bath or exploring the underwater world, Fiji is a slice of paradise.
6. Turks and Caicos Islands
Turks and Caicos Islands are a hidden gem in the Caribbean, boasting some of the most beautiful beaches in the world. Grace Bay Beach, with its powdery white sand and turquoise waters, often ranks as one of the best beaches globally, offering a perfect blend of luxury and tranquility.
7. Bali, Indonesia
Bali's mystical charm extends to its stunning beaches. Kuta Beach is renowned for its vibrant energy and fantastic surf breaks, while Nusa Dua offers a more upscale beach experience with luxury resorts and calm waters, ideal for swimming.
8. Tahiti, French Polynesia
Tahiti, the largest island in French Polynesia, is famous for its iconic black sand beaches. Punaluu Beach's volcanic sands offer a unique and striking backdrop for relaxation, and the island's rich Polynesian culture adds depth to your beach getaway.
9. The Hamptons, New York
For those looking for a dose of sophistication by the sea, the Hamptons offer a luxurious beach escape. With charming villages, upscale dining, and pristine beaches like Main Beach and Cooper's Beach, this destination combines relaxation with a touch of class.
10. The Great Barrier Reef, Australia
While known primarily for its underwater wonders, the Great Barrier Reef also offers stunning tropical beaches. Whitehaven Beach's pure silica sand and vibrant aquatic life provide an unparalleled experience. It's a paradise for snorkelers, divers, and beach lovers alike.
In conclusion, these top 10 exotic beach destinations offer a diverse range of experiences, from the overwater bungalows of Bora Bora to the underwater marvels of the Great Barrier Reef. Whether you seek relaxation, adventure, or a blend of both, these destinations cater to every traveler's fantasy. So, pack your bags and get ready to explore the world's most breathtaking shores!
Like it ? Share it with your friends also and get lovely feedback from them !
You can follow us on our Facebook fanpage to keep yourself updated about the latest  Travel, Technology, and Entertainment News. Keep Spread Junkaria among your Friends Circle and become Junkaria's top friends.